Camp Henry offers every participant an experience of the Living God in an environment of unconditional love, imagination, and engagement.
Camp Henry is a ministry of the Episcopal Diocese of Western North Carolina and located in Haywood County at Lake Logan, just 40 minutes west of Asheville. All are welcome. The 300-acre property includes a stunning, mile-long lake surrounded by the Shining Rock Wilderness Area of Pisgah National Forest. The beautiful lake, playing fields, and forests offer incredible opportunities for swimming, boating, fishing, playing games, hiking, exploring, and much more.
2020 CANCELLED DUE TO COVID-19
Campers 2nd grade through high school participate in creative, engaging, and diverse programs based on scripture, liturgy, environmental education, and conservation designed by clergy and staff. Counselors provide opportunities for the campers to have fun and learn through traditional and nontraditional sports and games, boating, fishing, sailing, hiking, arts & crafts, singing, storytelling, worship, and much more.
Most sessions are one week, with a half-week session offered for our youngest campers. Campers may choose to "bridge" from one session to another for a longer camp experience.
Families enjoy a half-week of relaxation and fun, while our staff takes care of the rest. Like a family vacation, but you don't have do any of the work! Two sessions are available to accommodate work schedules.
CHOS focuses on learning, living, traveling, and experiencing God's majesty  in a backcountry setting.  Participants will learn through hands-on experience planning routes, food rationing, map reading, Leave-No-Trace ethics, and expedition management. Using lightweight equipment and backpacking skills, you will experience the incredible Smoky Mountains that create the scenic backdrop for Camp Henry. 
Sessions are available for middle and high schoolers and are usually one week, with an extended "CHOS Amplified" version available even more adventure.
New for 2020, because we are unable to offer traditional camp sessions due to COVID-19, we have added CHOS-Lite. CHOS Lite is a mix of traditional camp scheduling with Camp Henry Outdoor School skills and activities. Campers at CHOS Lite will bunk in the open-air cabins, with the exception of an overnight campout on Camp Henry property that campers will help to plan. Sessions are capped at 12 campers.
2020 SCHEDULE MODIFIED DUE TO COVID-19
LAMP is a two-week session for 10th-12th graders, LAMPers develop leadership skills, engage with the community through service, and go on exciting adventures, like whitewater rafting.
New – for 2020, because we are unable to offer traditional camp sessions due to COVID-19, we have added four day camp sessions at three churches – Grace Church in the Mountains in Waynesville, Calvary in Fletcher, and St. Luke's in Waynesville. Open to elementary and middle school students in the community, day camps will run 9 AM to 5 PM Monday through Friday with camp staff leading many traditional camp activities.
Wilderness Wanderings is designed for adults who are hungry for the spiritual healing that can come when we wander into the wilderness in intentional ways with spiritual guides and a community of fellow seekers.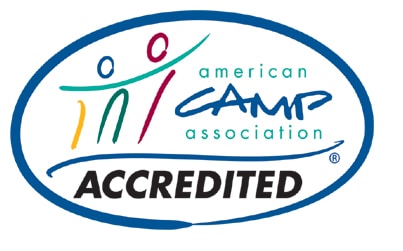 Camp Henry is accredited by the American Camp Association, which means voluntarily undergo a thorough review of our operation — from staff qualifications and training to emergency management. ACA collaborates with experts from the American Academy of Pediatrics, the American Red Cross, and other youth-serving agencies to assure that accredited camps reflect the most up-to-date, research-based standards in camp operation.