volunteers are the heart of lake logan
We are currently recruiting volunteers for a variety of activities at Lake Logan, including:
Administrative/Clerical
Gardening
Painting
Construction
Grounds keeping
Programming
Marketing
Fundraising
If you are interested in serving through one of these areas on regular basis, please complete the form below. We also schedule regular volunteer days so you can come on your own and work as part of a group.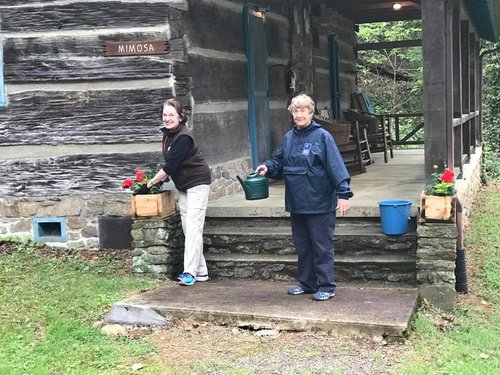 2020 Scheduled Volunteer Thursdays
9 AM to 4 PM
As time gets closer to each date, we'll announce projects for each of these dates. Lunch provided. Please RSVP by one week prior.
April 16 ( prep Boojum's Cave for camp, trail work, clean gutters, cut vines, replace batteries in smoke detectors, prep flower boxes)
May 21
August 13
October 15
Work Weekends
July 11 & 12
Enjoy overnight lodging and meals at a suggested donation of $50 per person. Come for one or both days. Please register by July 6.
September 12
Lunch is provided. Volunteer from 9:30 AM until 3 PM and attend the Music Series that afternoon for free. Free overnight camping also available for volunteers. RSVP by September 2.
November 21 & 22
Enjoy overnight lodging and meals at no charge. RSVP by November 11.