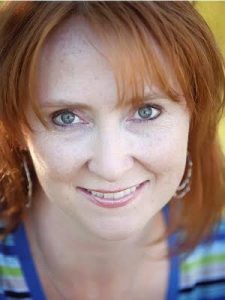 Lauri SoJourner
Executive Director
Lauri came to Lake Logan as executive director in 2017. Prior to that she served as executive director at Gravatt Camp and Conference Center in South Carolina for ten years. She believes strongly in the power of camp and retreat ministry and feels incredibly lucky to be able to carry out this ministry in the Episcopal Church in such a beautiful place.
Lauri has a BA in English/ Professional Communications from Winthrop University, an MA in Student Personnel Administration from Ball State University, and a certificate in Nonprofit Management also from Winthrop.
Lauri lives on Lake Logan property with her husband and four of their six children as well as a small farm of family pets, including dogs, cats, chickens, and about 40,000 bees.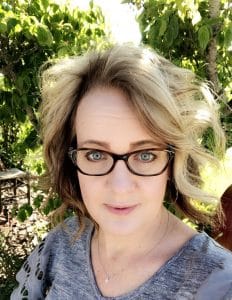 Della Swanger
Guest Services Manager
Della is often the friendly voice you will hear greet you when you call Lake Logan. She is a native of this area and joined the Lake Logan team in January 2016. She has enjoyed working in the hospitality field for many years, from Center Parcs Resorts in England to Springdale Country Club here in Haywood County.
Della has two sons, Jordan and Joshua who is married to Sarah. In 2017 they welcomed Della's first grandchild, Cooper to the family. In her free time, Della loves to spend time with her family, including her fiancé, Aaron, as well as her three boxers – Gage, Walker, and Izzy. She also loves antiquing, decorating, and shopping on QVC.
Excited to join a faith-based organization, Joel joined the Lake Logan team in March 2019. He has a BS in accounting from UNC-Asheville and an MS in math from Western Carolina and loads of experience in finance and business. He is a calm and steady presence in the office.
Joel lives in Asheville with his wife, Karla, and they have two children and three grandchildren.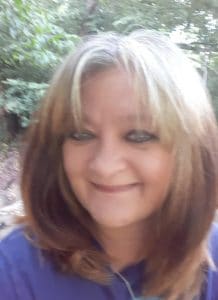 Lisa Davis
Head Housekeeper
Lisa joined the Lake Logan housekeeping staff in 2017 was promoted to head housekeeper a year and half later. She enjoys working in such a peaceful environment and with a great staff of friendly, caring people. When not at work, Lisa loves spending time with family friends.
Originally from Philadelphia, Paul has been living in Western Carolina University for almost twenty years. He earned a BS in Criminal Justice from Western Carolina, and attended Appalachian Law School for a year before deciding the culinary arts was where he needed to be. Basically raised in the kitchen, he eventually attended A-B Tech Culinary School and received his degree. After culinary school he worked many years at Wade Hampton Golf Club in Cashiers. Through divine intervention he received an opportunity to become a part of the team at Lake Logan. Paul loves the environment and the people and plans to remain a part of this wonderful team for a long time.
A native of this area, Bruce has worked in maintenance at Lake Logan for since 2000. He and his wife, Patricia, have two daughters, Shana and Traci, and four grandchildren, many of whom have worked at Lake Logan from time to time.
Conference Center Board
The Rt. Rev. José A. McLoughlin, Bishop
ex officio
Paul F. Dismukes, Chair (2022)
Randi Neff, Secretary (2021)
Courtney Blossman (2020)
The Rev. Bill Breedlove (2022)
Rob Elliot (2021)
The Rev. Deacon Turner Guidry (2020)
Marcia Millar (2022)
Carlyn Pheil (2020)
The Rev. Joslyn Ogden Schaefer (2021)
Jane Schronce (2021)
Lauri SoJourner, LLCC Executive Director / Camp Henry Interim Director
ex officio
Carol Tannenbaum, Diocesan CFO
ex officio
Camp Henry Board
The Rt. Rev. José A. McLoughling, Bishop
ex officio
Morgen Kawaguchi, Chair (2021)
Nancy Harger, Secretary (2022)
Sallie Carr (2022)
The Rev. Deacon Turner Guidry (2020)
Eden Lewis, Diocesan Youth Missioner
ex officio
Frank Lockwood (2020)
The Rev. John Roberts (2021)
Jenna Sharrits, Camp Staff Representative
ex officio
Lauri SoJourner, LLCC Executive Director / Camp Henry Interim Director
ex officio
The Rev. Jonathan Stepp (2022)
Carol Tannenbaum, Diocesan CFO
ex officio