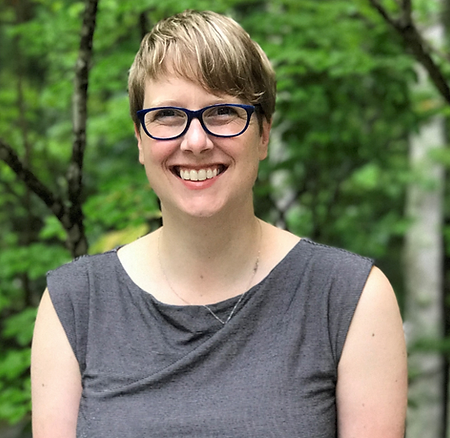 Eden Lewis
Interim Executive Director
Eden is a life-long Episcopalian, who grew up attending Episcopal camps and participating in youth retreats. She is very excited to share her gifts and leadership to serve as the Interim Director of Lake Logan. She hopes that her previous experience in the ministry of hospitality, combined with her love for Lake Logan and Camp Henry, can be a blessing to the Diocese during this time of transition.
Eden's last day as Interim is Dec 15, 2023. Please use the email below for communications after Dec 15th. 
Jen Brauer
Guest Services Manager
Jen joined the Lake Logan team as Guest Services Manager in August 2021. She was formerly the Marketing and Office Manager for a local tour and transportation company and spent close to two decades working in international freight forwarding. She has an extensive background in customer service and logistics.
Jen has lived all over the country, but primarily grew up in the Chicago area. She and her husband Bryan relocated to Canton from Denver, CO in 2016. Jen has a B.A. in Journalism from Indiana University.
Jen and Bryan love hanging out with their quirky little mountain mutt, Mojo. They can usually be found up on their mountain top abode watching fireflies and stargazing around the chiminea with family, friends, and neighbors. Other interests include camping, hiking, brewery hopping, reading, and traveling. Fun fact about Jen…she's a New Years baby.
Please contact Jen for inquiries about reservations, day passes, and season memberships.
Frank Townsend
Director of Camp Henry and Outdoor Programs
Frank joined our team in May 2021. He graduated from Clemson University with a degree in Parks, Recreation, and Tourism Management. Originally from South Carolina, Frank spent many formative years attending and working at Gravatt Camp and Conference Center, where he feels his love for the camp and conference center lifestyle began. After Gravatt, Frank went on to work with children with special needs and medical diagnosis in Texas at Peaceable Kingdom Retreat for Children.
After deciding it was time to move back to the east coast, Frank and his wife, Katrina, decided Western North Carolina would be home. In his free time, Frank loves hanging out with his dogs (Bear, Beau, Shep, Lucy) and cats (Spaz and Tupac),  spending time with friends, and working with technology.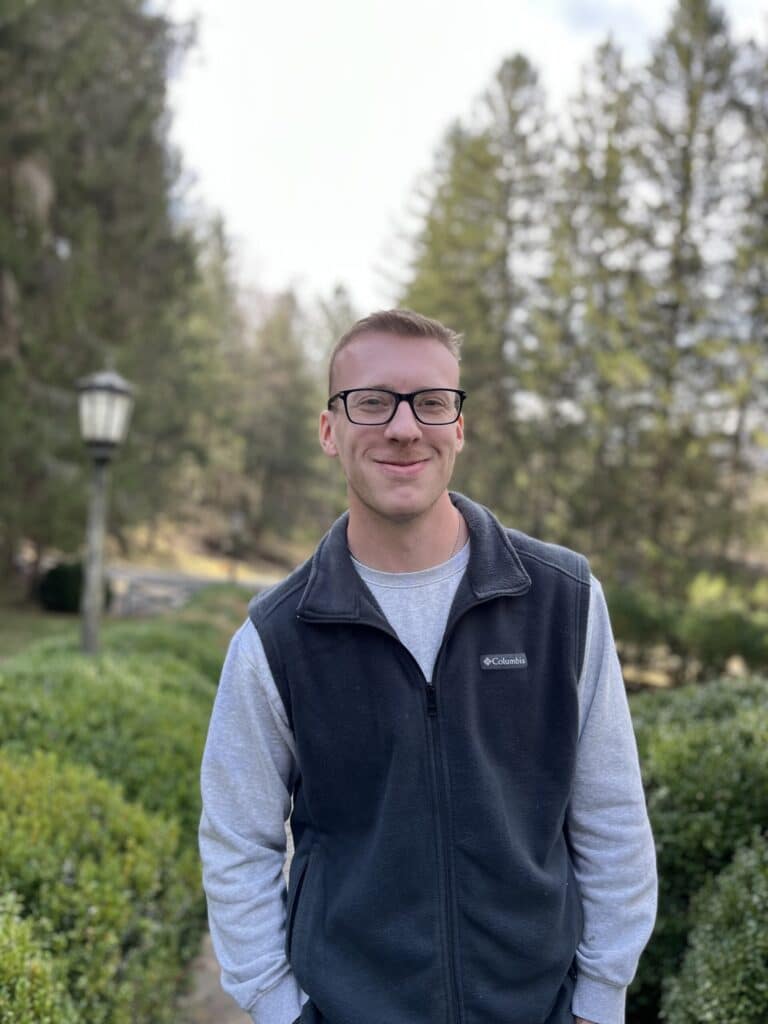 Tyler Hightower
Director of Facilities, Grounds, and Environmental Stewardship
Tyler is on military leave until 2024. 
Tyler Hightower has worked at Lake Logan since 2016 but has enjoyed and cared for the property his whole life as he was born and raised five miles down the road on Inman Branch. He started as part of the dining services crew, then the Assistant Director of Facilities, and has recently stepped into the well-deserved position of Director of Facilities, Grounds, and Environmental Stewardship.
He finds immense satisfaction and a sense of purpose in contributing to the well-being of Lake Logan.
Outside of work, he serves in the North Carolina Army National Guard.
He enjoys spending time with his friends and family, watching movies, playing video games, working out, and taking any chance to improve himself.
Tyler lives on the Lake Logan property with his girlfriend, Hazel, and their loveable hound dog, Todd.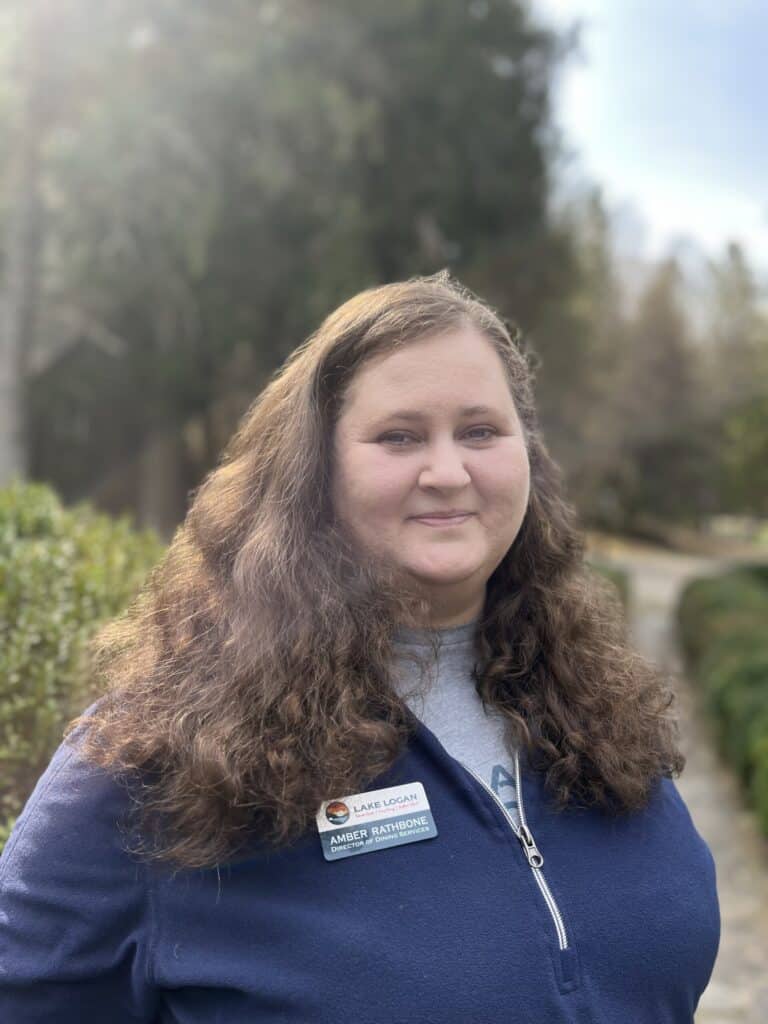 Amber Rathbone
Director of Dining Services
Amber Rathbone has been on our Lake Logan staff with short breaks since 2003. She started as a server when she was a young adult and worked her way up to Dining Services Director. Amber enjoys farming, gardening, canning, herbalism, and spending time with her animals, and her family.
Heather Gibson Housekeeping Manager
Heather joined the Lake Logan housekeeping staff in 2023.  She loves taking care of animals and spending time with her children and her husband. 
Ms. Lauren Bishop (2024)
Mrs. Sallie Carr (2023)
Mrs. Susan Grogan (2025)
Mrs. Nancy Harger (2025)
Mr. Jeff Imes (2025)
Mrs. Carlyn Pheil (2023)
Mrs. Zebbi Sampler (2025)
Mrs. Barbara Simpson (2025)
The Rev. John Roberts, Chair (2024)
The Rt. Rev. A José McLoughlin, Ex Officio Voting
Mr. Frank Townsend, Camp Henry Director, Ex Officio Non-voting
Mrs. Eden Lewis, Interim Executive Director, Ex Officio Non-voting